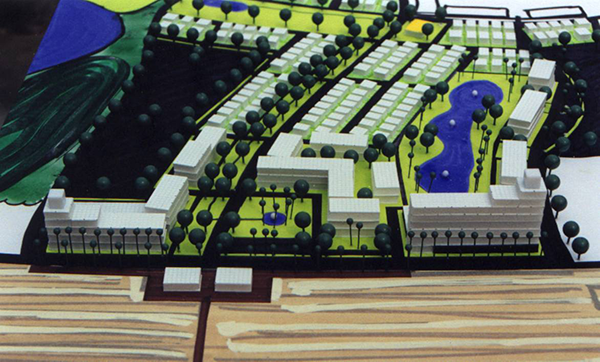 Town Centers can provide an excellent addition to a community. First, however, they must be viable economic entities if they are to survive and become a true focal point for an area. The goods and services must appeal to the needs of the area as well as provide a place where a mix of people can gather and socialize.
How do we identify the essential characteristics of the town center that will have the right appeal?
The first thing we model is the demographic layout of the community, especially as it pertains to income levels. As this chart indicates, the highest 20% of the consumer income levels spend by far the majority of the money on goods and services. That makes sense since they have the largest amount of disposable income.
This does not mean that all the activities, goods and services should only cater to this higher income group, but it is an important part of a Town Center's demand.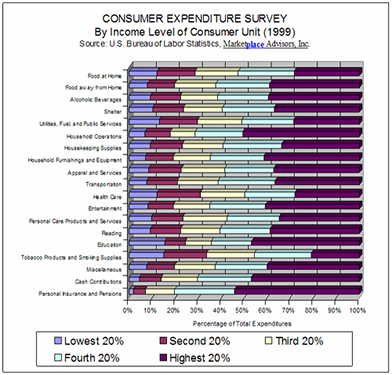 This information combines with other demographics to define a trade area that will be served by the town center.
A Neighborhood Trade Area typically consists of approximately 10,000 people and is usually anchored by a grocery store.
A Community Trade Area encompasses 30-50,000 people and has as its focal point a super center or a discount department store.
The Regional Trade Area draws on a base of 200-300,000 people and is usually centered on a regional mall and perhaps a movie theater.
A Super Regional Trade Area is made up of a population base of 1,000,000+ people. It may have an upscale regional shopping mall, a sport complex/arena and/or other major community facilities.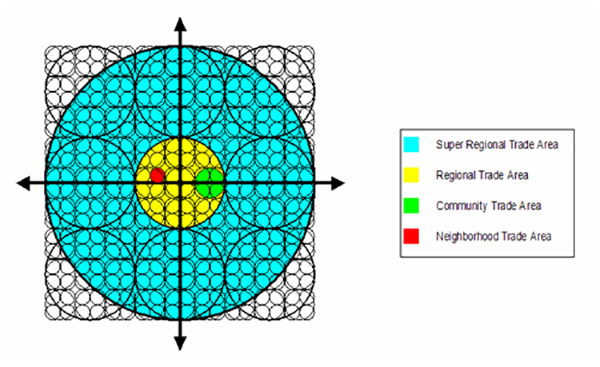 The resultant overlay of this trade area onto a specific area may look something like this. In the Orlando area, higher income areas are concentrated in the Southwest and Northeast quandrants. Town centers would work well in these areas where they can pull from the higher income levels and still create traffic and appeal from the other income groups to make a community center.